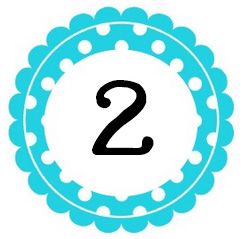 Numerology Number 2 analysis which will cover Challenges, Life Path, Expression, Soul Urge, Dreams Interpretation for the coming years and Numerology for 2016.
Challenges Number 2
The challenge of the number 2 suggests you are likely to be extremely sensitive and more or less brimming with feeling. You find it hard to work with people because your are afraid of being criticized or, worse yet, ignored. You have a good deal of self-doubt and a definite lack of self confidence.
There is a tendency to constantly worry about the opinion that others have of you. There is likewise a tendency to use this sensitivity in a negative way. Used more positively, your keen sensitivities can be a significant strength, allowing you to be acutely aware of so much of with others rarely perceive. But during this period it will be hard for you to assert yourself and make decisions. You will shy away from positions of authority and responsibility. This can be a time for accumulation of wisdom, as you show patience and pay close attention to detail. Try not to take things too personally.
Friendships are a source of deep satisfaction to you during this time. Respect your ability to compromise and grow in a quiet way. Do not let details overwhelm you and keep you from seeing the big picture. Plan for slow growth rather than immediate gain.
Dream Interpretation Number 2
You dream of close and meaningful relationships, cooperation with those around you; family and friends. You want to be a peacemaker and mediator. You present an image that you are a very pliable and easygoing person who would be very easy to get along with.
Expression Number 2
Number 2 Expression gives you the tools to work very well with other people. Your destiny is in the role of the mediator and the peacemaker. In many ways you are dependent on others and seem to function best in a partnership or in some form of group activity. Modesty runs deep in your nature, and you can work comfortably without recognition of your accomplishments. Often, others get credit for your ideas, and this is of little real concern to your since you are such a willing team player. As you grow in this direction, you become sensitive to the feelings of others, you are ever diplomatic in handling complicated situations.
Cooperative, courteous, and considerate, you have the capacity to become an outstanding facilitator. You know how to organize and handle people. You are a good detail person because you rarely overlook anything. Tactful and friendly, nearly everyone likes you.
The negative 2 personality can be over-sensitive and easily hurt. Too much of this number in your makeup can make you very shy and uncertain. Sometimes the excessive 2 energies makes one apathetic and somewhat indifferent to the job at hand; the ability to handle details is hampered in these cases.
Lifepath Number 2
The positive attributes of the number 2 Life Path produces extremely sensitive people who generally have the most delicate ability to be balanced and fair. You clearly see the full spectrum of viewpoints in any argument or situation, and because of this people may seek you out to be a mediator. In this role you are able to settle disputes with the most unbiased flair. There is sincere concern for others; you think the best of people, and want the best for them.
You are totally honest and open in thought, word and deed. You are apt to excel in any of group activity where your expertise in handling and blending people can be used effectively. Manners and tact mark your way with others at all times. In many ways, you are a creature of habit and routine, and you like to your path and pattern well worn and familiar. You are the master of compromise and of maintaining harmony in your environment, never stooping to aggravate or argue. A natural collector, you rarely dispose of anything that may have a shred of value.
The negative side of the 2 is hardly a problem. The biggest obstacle and difficulty you may face is that of passivity and a state of apathy and lethargy. The negative 2 can be very pessimistic and accomplishes very little. Needless to say, the negative 2 doesn't belong in the business world and even the more positive individual with the 2 Life Path may prefer a more amiable and less competitive environment.
Soul Urge Number 2
With the Soul Urge number 2, your motivation is centered on friendships, partnerships, and companionship. You want to work with others as a part of a cooperative team. Leadership is not important to you, but making a contribution to the team effort is. You are willing to work hard to achieve a harmonious environment with sensitive, genial people.
In a positive sense, the 2 Soul Urge is sympathetic, extremely concerned and devoted. The nature tends to be very sensitive to others, always tactful and diplomatic. This element in your nature indicates that you are rather emotional. You are persuasive, but in a very quiet way, never forceful. You are the type that makes really close friendships because you are so affectionate and loving.
If this number is over-emphasized in your makeup, you may be over-sensitive, with a delicate ego that is too easily hurt. You may be timid or fearful, too easygoing for your own good.