Major Celestial events – February 2012
Sun sextiles Dragon's Head on February 1, 2012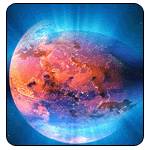 Suggestions coming from the most unlikely of sources will prove to be money-spinners. Be open-minded in your approach to situations.
Venus opposes Mars on February 2, 2012; Mercury sextiles Dragon's Head on February 3,2012.
What you want may be at odds with what others have in mind; giving prioritiy to the preferences/ choices of others will help you to avoid unnecessary issues, besides winning their goodwill for you forever.Divergent thinking will help you to identify unique solutions for existing issues in life. This is a good period for undertaking research-oriented activities.
Sun bi-quintiles Mars on February 5, 2012; Mercury conjuncts Sun on February 7, 2012; Venus quincunxes Saturn on February 8, 2012.
Your plans during this period should incorporate the best of traditions and innovations. This is a perfect period for launching new publicity campaigns and innovative schemes in business, and for embarking on new fitness routines. However watch your words and actions during this period as the risk of upsetting loved ones unwittingly looms large now.
Mercury quincunxes Mars on February 9, 2012; Mercury quintiles Jupiter on February 9, 2012; Venus conjuncts Uranus on February 10, 2012; Mercury quintiles Dragon's Head on February 10, 2012; Mercury semi-squares Pluto on February 10, 2012.
Do not be over-critical while expressing your views during this period as it may demotivate others even if your intentions are good. We must exercise maximum caution to express unpalatable truths in the most acceptable form possible. Snap decisions around this time can bring long-drawn-out negotiations to a welcome conclusion. Your success in business matters could be dependent on your ability to change tack depending on the situation. Influential persons might be moving with mixed motives; if you are required to perform sensitive tasks as part of your official duties, take special care to ensure that you are not made a scapegoat later.
Sun quintiles Jupiter on February 11, 2012.
This is a perfect time for meeting influential figures and chalking out long-term strategies. Do not beat about the bush when you make representations to authority figures; keep your presentations restricted to the facts and raise direct requests to make the right impact. This is an ideal period for signing major corporate agreements, discussing mergers and acquisitions, and for giving finishing touches to legal documents.
Sun semi-squares Pluto on February 13, 2012. Mercury sextiles Saturn on February 14, 2012; Mercury conjuncts Neptune on February 14, 2012.
Ensure that you are armed with the facts and figures related to your projects before major presentations during this period. This does not mean that you should be reserved or over-cautious now. Be dynamic in your activities and let your hunches/ intuition guide your actions during this period.
Venus squares Pluto on February 16, 2012; Mercury sextiles Jupiter on February 16, 2012.
Ensure that your plans are compliant with the regulations in force to avoid unnecessary hassles during their implementation. Avoid crossing swords with influential persons even if you feel genuinely aggrieved. It is better to get the wheels moving than trying to win brownie points that are practically useless in life. Influential persons will respond well to calculated doses of flattery and deployment of charms during this period. So, the path ahead lies in conciliation and rapport, rather than confrontation and retort. There could be painful two-way pull between domestic obligations and professional commitments. Try to give more importance to professional concerns during this period. Loved ones can always be placated by explaining the situation, but professional opportunities – if missed – are missed for ever.
Sun trines Saturn on February 18, 2012; Mercury sextiles Pluto on February 19, 2012; Mercury squares Dragon's Head on February 19, 2012.
This is an ideal time for tabling dynamic plans that have a futuristic perspective before influential figures for approval. Being fast without being hasty, being adventurous without being reckless, and being committed without obsessed will help you to enjoy success in all spheres of life under these aspects.
Venus semi-squares Neptune on February 21, 2012.
Be realistic and practical while taking crucial financial decisions; pie-in-the-sky sort of financial plans will come unstuck and land you face down in the mud during this period. It is best to keep alternative plans to face exigencies. Be responsible in your romantic and financial choices as wrong decisions taken now will come to haunt you later.
Venus quincunxes Mars on February 23, 2012; Mercury opposes Mars on February 23, 2012.
Loved ones can be in a belligerent mood. Avoid indulgent criticism or jokes as things may flare-up beyond your wildest nightmares.Be logical in your approach to all matters; being impulsive while taking major decisions is like shooting yourself in your leg while trying to charge at the enemy!
Sun sextiles Jupiter on February 25, 2012; Mercury quintiles Pluto on February 25, 2012.
This is the right time to approach bankers or other members of the financial fraternity with request for loan sanctions to fund major projects. Influential persons will be in just the right frame of mind to give the go-ahead for dynamic plans. You will find yourself bristling with wonderful ideas – which, if implemented, can do wonders to your prospects. Reach for the Stars – and well – you may well reach them under the optimistic aspects of this day.
Sun sextiles Pluto on February 28, 2012; Sun squares Dragon's Head on February 29, 2012.
Do not beat about the bush regarding any matter. State the facts clear and simple in an objective manner when you are placing special requests before authority figures. Sometimes, it may be simpler to adhere to norms in place rather than trying contest those restrictions in an attempt to secure exemptions.
Blessed be. Pandit R. DAKSHINAMOORTHI